News Stories
Business Workshops - What's on in June
Source: Western Sydney Business Centre
Archived 24 Jul 2019
- Posted: 25 May 2019

The Western Sydney Business Centre provides business advice and training for new and existing businesses across the entire Western & South West Sydney Region with thanks to the NSW Government's Business Connect Program and the Australian Government's Small Business Advisory Services Programme.
Marketing Strategies to Help Service-Based Businesses to Get New Clients (Campbelltown)
Monday 3rd June, 10am-12noon
Free to attend

Understanding your Wordpress Site (Woodford)
Tuesday 4th June, 9:30am-11:30am
$49.00pp

Stand Out on Social Media Bootcamp (Cumberland)
Wednesday 5th June, 9am-4pm
Free to attend

How to Start a Small Business (Campbelltown)
Friday 21st June, 10am-12noon
Free to attend

Business Start Up (Casula)
Thursday 27th June, 8:30am-10:30am
$25.00pp

The Importance of Protecting your Intellectual Property - An Introduction to IP (Penrith)
Friday 28th June, 10am-12noon
$49.00pp
This article archived 24 Jul 2019
Recent News
What's New
SYDNEY CHAMBER CHOIR
Blue Mountains Concert Society
"Time & Place", Sat 9 Nov, 7.30pm, Blue Mountains Theatre, Macquarie Rd, Springwood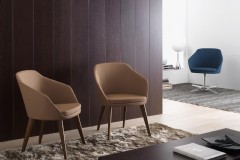 Nepean Office Furniture
Nepean Office Furniture and Supplies
See our huge range online or visit us at our showroom: 3 Robertson Place, Penrith!
Penrith Towing Service - Tilt Tray
Penrith Towing Service - Tilt Tray
Offering a wide range of transport options, for a wide range of vehicles. Contact us on 0414 869 464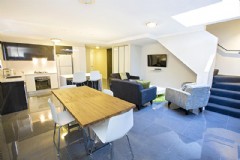 Modern Serviced Apartments in Penrith
Astina Serviced Apartments
1, 2 and 3 bedroom apartments - all the comforts of home at affordable prices.
A home away from home...
A Town House on Stafford
Situated only 1km from Penrith's main shopping area in a very quiet street...
See also: