News Stories
Enjoy Family Fun Day at The NSW Parliament
Source: Stuart Ayres MP
Posted: 21 Sep 2019
Looking for something fun, educational and free to do during the next school holidays? Then why not come along to the annual open day at the Parliament of New South Wales?
Stuart Ayres MP, Member for Penrith said it's a fantastic opportunity for families to see inside Parliament and explore areas which are not usually open to the public
"For anyone interested in Parliament it offers the chance to learn more about what Parliament does and how you can become involved."
The doors will be open on Friday, 11th October for a day of interactive and fun activities including: Follow the children's trail; enter the guessing competition, participate in the arts and crafts; visit the historic legislative chambers and places rarely open to the public; give your first speech as a Member of Parliament in the chambers; be entertained by roving musicians.
Doors will be open from 10.00 am to 3:00 pm and entry is FREE.
It's a great opportunity for a fun and education day out in the Sydney CBD. There is no need to book and all are welcome to come along. There will be a sausage sizzle in the as well as a place for parents to sit and enjoy a well-earned coffee break.
The NSW Parliament is located along Macquarie Street, in Sydney's CBD, close to Martin Place Train Station and CBD bus stations. Click here or phone the Parliament's Education Team on 02 9230 2047 for more information.
Recent News
What's New
SYDNEY CHAMBER CHOIR
Blue Mountains Concert Society
"Time & Place", Sat 9 Nov, 7.30pm, Blue Mountains Theatre, Macquarie Rd, Springwood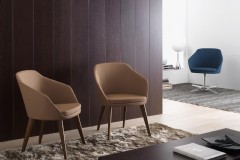 Nepean Office Furniture
Nepean Office Furniture and Supplies
See our huge range online or visit us at our showroom: 3 Robertson Place, Penrith!
Penrith Towing Service - Tilt Tray
Penrith Towing Service - Tilt Tray
Offering a wide range of transport options, for a wide range of vehicles. Contact us on 0414 869 464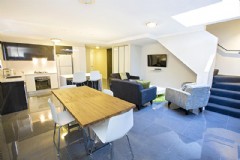 Modern Serviced Apartments in Penrith
Astina Serviced Apartments
1, 2 and 3 bedroom apartments - all the comforts of home at affordable prices.
A home away from home...
A Town House on Stafford
Situated only 1km from Penrith's main shopping area in a very quiet street...
See also: