News Stories
Ensemble Offspring and The Joan Present; Bilby's Bluegum Melodies
Source: Joan Sutherland Performing Arts Centre
Posted: 10 Oct 2019
New live music show for Toddlers and their Families
Ensemble Offspring, Sydney's favourite musical mavericks, take toddlers and their families on a journey through the wonderment of chamber music with a new live music show for children; Bilby's Bluegum Melodies, showing at The Joan on Wednesday 6 November at 10am at 12pm.
It's no secret that the effect of music on the young minds of babies is significant. A sensory-engaging musical environment can greatly contribute to a child's cognitive and sensory development and improve sleep quality, relieve stress, encourage creativity, improve memory, as well as promote language development and emotional intelligence.
Featuring old-fashioned colonial folk tunes, sounds of the Australian bush, instrumental demonstrations, hands-on percussion fun and music by much loved Australian composers, Bilby's Bluegum Melodies is the perfect introduction for your little ones to the vast sonic world of piano, woodwinds and percussion, in an intimate and informal 60-minute music show.
Come and hear a marimba, clapsticks, a bass clarinet and waterphone for the first time and experience the beauty of live music that will tickle both little ears and imaginations.
Ages 18 months+
Artists
Claire Edwardes / Percussion
Jason Noble / Clarinets
Roland Peelman / Piano
---
Ensemble Offspring and The Joan Present; Bilby's Bluegum Melodies
Date:
Wednesday 6 November 2019
Time:
10:00am & 12:00pm
Venue:
Joan Sutherland Performing Arts Centre, 597 High Street Penrith
Tickets:
Recent News
What's New
SYDNEY CHAMBER CHOIR
Blue Mountains Concert Society
"Time & Place", Sat 9 Nov, 7.30pm, Blue Mountains Theatre, Macquarie Rd, Springwood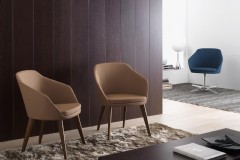 Nepean Office Furniture
Nepean Office Furniture and Supplies
See our huge range online or visit us at our showroom: 3 Robertson Place, Penrith!
Penrith Towing Service - Tilt Tray
Penrith Towing Service - Tilt Tray
Offering a wide range of transport options, for a wide range of vehicles. Contact us on 0414 869 464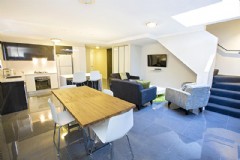 Modern Serviced Apartments in Penrith
Astina Serviced Apartments
1, 2 and 3 bedroom apartments - all the comforts of home at affordable prices.
A home away from home...
A Town House on Stafford
Situated only 1km from Penrith's main shopping area in a very quiet street...
See also: