News Stories
Fire & Rescue NSW's Open Day - 18 May
Source: Stuart Ayres MP, Member for Penrith
Archived 13 Jul 2019
- Posted: 15 May 2019
Stuart Ayres MP, Member for Penrith encourages local residents to visit their local station for the Fire & Rescue NSW (FRNSW) Open Day on Saturday, 18 May to learn about fire prevention and meet local firefighters.
"FRNSW is once again opening up fire station doors across the state on Saturday 18 May, and it's a great opportunity for people of all ages to come along and tour their local station," Stuart Ayres said.
"Children will be able to climb aboard a fire engine and take part in an array of activities.
"The day provides adults with a perfect opportunity to chat to firefighters to find out more about fire prevention in the home, get advice on installing or replacing smoke alarms and preparing a home fire escape plan."
Local stations open for Open Day include Penrith Fire Station, Glenbrook Fire Station and Cranebrook Fire Station.
The open day includes safety demonstrations and the chance to inspect firefighting equipment and trucks used by our firefighters when responding to fires and other emergencies.
"I hope the Penrith community takes the time this FRNSW Open Day to visit one of our local stations to meet and thank our hardworking firefighters."
For further details on participating fire stations visit the website.
This article archived 13 Jul 2019
Recent News
What's New
SYDNEY CHAMBER CHOIR
Blue Mountains Concert Society
"Time & Place", Sat 9 Nov, 7.30pm, Blue Mountains Theatre, Macquarie Rd, Springwood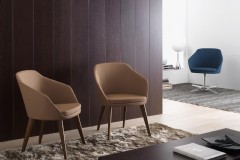 Nepean Office Furniture
Nepean Office Furniture and Supplies
See our huge range online or visit us at our showroom: 3 Robertson Place, Penrith!
Penrith Towing Service - Tilt Tray
Penrith Towing Service - Tilt Tray
Offering a wide range of transport options, for a wide range of vehicles. Contact us on 0414 869 464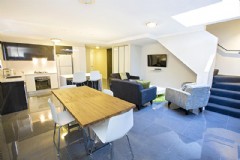 Modern Serviced Apartments in Penrith
Astina Serviced Apartments
1, 2 and 3 bedroom apartments - all the comforts of home at affordable prices.
A home away from home...
A Town House on Stafford
Situated only 1km from Penrith's main shopping area in a very quiet street...
See also: