News Stories
'Get Ready' For Bush Fire Season
Source: Stuart Ayres MP, Member for Penrith
Posted: 11 Sep 2019
Stuart Ayres MP, Member for Penrith today announced that the weekend of 14/15 September marks "Get Ready Weekend" with local Rural Fire Services reminding the community to be aware and prepare for bush fire risks this summer.
Stuart Ayres said it is particularly important for anyone who lives near bushland and areas prone to grass fires to start preparing now.
"After another dry winter, its important households and families have a Bushfire Survival Plan in place, it may save your lives," said Stuart Ayres
"We're fortunate to have some of the most skilled and experienced firefighters in the world right here in NSW; however, they're facing a potentially long bush fire season so we all need to do our part in the community to be as prepared as possible.
Stuart Ayres encouraged residents to visit a local event to pick up vital fire safety information and to take a moment to thank our outstanding local firefighters for the tremendous work they do to help keep our communities safe.
Local events for the weekend include:
Brigade: Orchard Hills
Location: Orchard Hills Fire Station, 58 Castle Rd, Orchard Hills
Date: 14/09/2019 from 9am to 3pm

Brigade: Llandilo
Location: Bunnings Warehouse North Penrith, 2166 Castlereagh Road, Penrith
Date: 14/09/2019 from 7am to 5pm

Brigade: Regentville
Location: Regentville Fire Station, 20 Jeanette Street, Regentville
Date: 14/09/2019 from 10am to 2pm

You can download a Bushfire Survival Plan here
Recent News
What's New
SYDNEY CHAMBER CHOIR
Blue Mountains Concert Society
"Time & Place", Sat 9 Nov, 7.30pm, Blue Mountains Theatre, Macquarie Rd, Springwood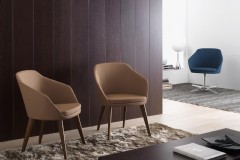 Nepean Office Furniture
Nepean Office Furniture and Supplies
See our huge range online or visit us at our showroom: 3 Robertson Place, Penrith!
Penrith Towing Service - Tilt Tray
Penrith Towing Service - Tilt Tray
Offering a wide range of transport options, for a wide range of vehicles. Contact us on 0414 869 464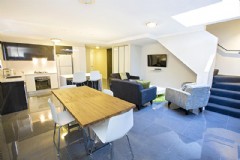 Modern Serviced Apartments in Penrith
Astina Serviced Apartments
1, 2 and 3 bedroom apartments - all the comforts of home at affordable prices.
A home away from home...
A Town House on Stafford
Situated only 1km from Penrith's main shopping area in a very quiet street...
See also: