News Stories
Heritage Protection for Penrith
Source: Stuart Ayres MP, Member for Penrith
Archived 18 Aug 2019
- Posted: 20 Jun 2019
Stuart Ayres MP, Member for Penrith joined Penrith City Council Mayor, Ross Fowler OAM to announce that heritage in Penrith is set to benefit from $23,000 in grants under the NSW Government Heritage Grants Program.
Stuart Ayres said these grants would help local communities across Penrith to know, value and care for their heritage.
Penrith City Council will receive a Heritage Assistance grant of $11,000 and $12,000 towards Heritage Advisor Services.
"Looking after our heritage is everyone's responsibility and local communities play an important role in maintaining heritage at a local level," Stuart Ayres said.
Clr Fowler said Penrith has a long and interesting history and receiving grants such as these ensure our links to the past are preserved.
The 2019-21 grants saw $5.8 million awarded to 241 projects statewide across three categories: Aboriginal Cultural Heritage, Caring for State Heritage and Community Heritage.
Minister for Heritage, Don Harwin said protecting local heritage was an important step towards celebrating NSW's history as a whole and maintaining a physical record of the past.
"Across NSW the Government is providing support for local heritage and indigenous groups, to protect important heritage items ensuring communities maintain connection with their history," he said.
This article archived 18 Aug 2019
Recent News
What's New
SYDNEY CHAMBER CHOIR
Blue Mountains Concert Society
"Time & Place", Sat 9 Nov, 7.30pm, Blue Mountains Theatre, Macquarie Rd, Springwood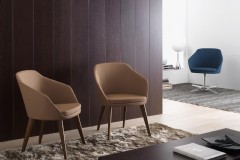 Nepean Office Furniture
Nepean Office Furniture and Supplies
See our huge range online or visit us at our showroom: 3 Robertson Place, Penrith!
Penrith Towing Service - Tilt Tray
Penrith Towing Service - Tilt Tray
Offering a wide range of transport options, for a wide range of vehicles. Contact us on 0414 869 464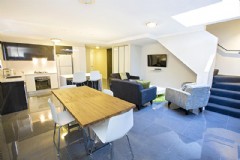 Modern Serviced Apartments in Penrith
Astina Serviced Apartments
1, 2 and 3 bedroom apartments - all the comforts of home at affordable prices.
A home away from home...
A Town House on Stafford
Situated only 1km from Penrith's main shopping area in a very quiet street...
See also: