News Stories
Innovative NDIS Calculator Wins WSABE Award
Source: Wentworth Healthcare
Posted: 30 Sep 2019
Wentworth Healthcare, the provider of the Nepean Blue Mountains Primary Health Network, is proud to be the winner of the Western Sydney Awards for Business Excellence (WSABE) in the category of Innovation.
Wentworth Healthcare received the award for the development of the NDIS Support Calculator, a free online tool that helps people with disabilities Australia-wide better understand what they could be eligible for under the National Disability Insurance Scheme (NDIS).
More than 460,000 people are expected to receive a disability support package from the NDIS by 2020. There are literally hundreds of different options and combinations of support that a person may be eligible for under the NDIS and until recently, calculating how much support someone needed was a manual process, using a 45+ page price guide.
Wentworth Healthcare CEO, Lizz Reay said, "In helping clients transition from our Partner in Recovery Program into the NDIS, we saw an opportunity to help make the process of calculating a potential NDIS package easier and more accurate."
"Inaccurate calculations can cause someone to underestimate what funding is needed in a package, and may cause someone to be underfunded. We believed there needed to be a better way of helping people understand how much funding they would need to support themselves, their family members or clients," she said.
Launched in October last year, the Support Calculator was the first tool of its kind to help simplify the process of developing a funding package. The tool calculates the cost of a variety of support services across 15 different categories and generates a printable report that can be used in discussions with an NDIS planner. It can be used by current or potential NDIS participants, their carers, healthcare and community service professionals.
"Our free online tool reduces the time it takes to accurately calculate the costs of a potential NDIS package to just minutes, simplifying and automating a previously manual process. We are thrilled that this much needed and innovative tool has been recognised by the Western Sydney Awards for Business Excellence," said Ms Reay.
Wentworth Healthcare is now a finalist in the NSW Business Chamber Awards, in November.
Recent News
What's New
SYDNEY CHAMBER CHOIR
Blue Mountains Concert Society
"Time & Place", Sat 9 Nov, 7.30pm, Blue Mountains Theatre, Macquarie Rd, Springwood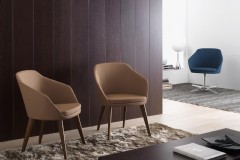 Nepean Office Furniture
Nepean Office Furniture and Supplies
See our huge range online or visit us at our showroom: 3 Robertson Place, Penrith!
Penrith Towing Service - Tilt Tray
Penrith Towing Service - Tilt Tray
Offering a wide range of transport options, for a wide range of vehicles. Contact us on 0414 869 464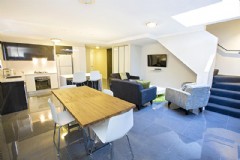 Modern Serviced Apartments in Penrith
Astina Serviced Apartments
1, 2 and 3 bedroom apartments - all the comforts of home at affordable prices.
A home away from home...
A Town House on Stafford
Situated only 1km from Penrith's main shopping area in a very quiet street...
See also: