News Stories
Kenny Broberg - Award Winning American Pianist for One Night Only
Source: Joan Sutherland Performing Arts Centre
Archived 5 Oct 2019
- Posted: 9 Aug 2019
Join the Van Cliburn International Piano Competition silver medallist and Sydney International Piano Competition Grand finalist, Kenny Broberg, in recital for one night only at The Joan on Saturday 7 September at 7.30pm.
An outstanding soloist, Kenny Broberg is also the grand finalist and Third Prize winner of the 2019 International Tchaikovsky Competition recently held in Moscow; his playing now demanded worldwide.
On 7 September, Kenny will perform on The Joan's very own "Rolls Royce of pianos", the Imperial Bösendorfer, handcrafted in Austria as the largest of all concert grand pianos and favoured by artists world-wide. It is worth upwards of $200,000 and can handle even the most complex of pieces, due to its inclusion of 97 keys, as opposed to a normal 88-key piano.
The programme for the evening will consist of an alluring set of movements and compositions; the first that of Johann Sebastian Bach from his famed sets of prelude and fugues. Audiences can expect to hear the beautiful Fantaisie; one of Chopin's longest and greatest works, as well as all six movements of Claude Debussy's Children's Corner, the famous and uplifting suite of works dedicated to the French composer's daughter.
This spring, The Joan and the Competition welcome Kenny to Australia for his debut tour of the country. Audiences can expect to hear sublime playing that will undoubtedly confirm Kenny as one of the next great talents of the piano.
Don't miss your chance to hear this extraordinary young artist when he appears for one night only at The Joan Sutherland Performing Arts Centre on Saturday 7 September at 7.30pm.
---
KENNY BROBERG
AWARD WINNING AMERICAN PIANIST
ONE NIGHT ONLY -
Date:
Saturday 7 September 2019
Time:
7:30pm
Venue:
Joan Sutherland Performing Arts Centre, 597 High Street Penrith
Tickets:
Adults $45 | Concession $40 | Under 30s $30 | Family $120
This article archived 5 Oct 2019
Recent News
What's New
BACH, FAMILY & FRIENDS
Blue Mountains Concert Society
Sat 14 March, 7.30pm, Blue Mountains Theatre, Macquarie Rd, Springwood 2777
Nepean Office Furniture
Nepean Office Furniture and Supplies
See our huge range online or visit us at our showroom: 3 Robertson Place, Penrith!
Penrith Towing Service - Tilt Tray
Penrith Towing Service - Tilt Tray
Offering a wide range of transport options, for a wide range of vehicles. Contact us on 0414 869 464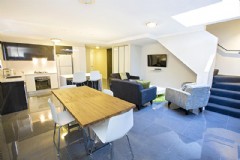 Modern Serviced Apartments in Penrith
Astina Serviced Apartments
1, 2 and 3 bedroom apartments - all the comforts of home at affordable prices.
See also: