News Stories
Locals Embrace Fee Free Apprenticeships
Source: Stuart Ayres MP, Member for Penrith
Posted: 14 Sep 2019
Stuart Ayres MP, Member for Penrith today met with local apprentices who are just two of almost 25,000 people from across NSW who have already seized the opportunity to take up a trade through the NSW Governments fee free apprenticeship program which began in July 2018.
A mature age apprentice, 32 year old Mr Chevy Clemente has taken up an air-conditioning and refrigeration apprenticeship under the new fee-free apprenticeship initiative.
"After many years in the corporate world, I reviewed by career options and decided moving into a trade was ideal for my future" said Chevy.
"I was thrilled that Mortimer's Air Conditioning (MACs) made the decision to take me on as an apprentice and although I'm the oldest in my TAFE course I feel very welcome," said Chevy.
17 year old Jayden Mortimer said "I was working here part time last year so leaving school and doing my apprenticeship seemed like and is a great option."
Jake Mortimer, Owner of MACs said "We started up our family business in 2011 and currently have 2 apprentices under the fee free program. MACs provides professional air conditioning repairs, services and installation anywhere from the Blue Mountains to the City."
Stuart Ayres said this initiative by the NSW Government is all about ensuring there is a solid pipeline of skilled workers locally and throughout NSW.
"Across Penrith it's great to see more local students both young and mature age taking up the opportunity to get free apprenticeship training with TAFE NSW as a first step career path or for a career change," said Stuart Ayres.
"As a government, we have already created the positions for apprentices, by ensuring 20 per cent of trade roles on all future government projects will be filled by apprentices, and now we are covering the cost of their training."
Fee free apprenticeships have so far been taken up across 102 different course areas. Construction-related trades have attracted the majority of applicants with 14,863 new apprenticeships studying across areas including carpentry, plumbing, bricklaying, wall and floor tiling, civil construction, engineering, and electrical trades.
"This type of free training offer has not been made before, so I encourage people from across Penrith who are contemplating skilling up, or starting a new career to make the most of this offer.
The 100,000 free apprenticeships include all 122 apprenticeship courses currently funded under the Smart and Skilled program.
For more information including details about how to enrol, go to the Smart and Skilled website:
List of top fee-free courses commenced by apprentices
| | |
| --- | --- |
| Qual/Course Name | Commencements |
| Certificate III in Carpentry | 4,041 |
| Certificate III in Electrotechnology Electrician | 4,133 |
| Certificate III in Plumbing | 2,176 |
| Certificate III in Light Vehicle Mechanical Technology | 1,640 |
Recent News
What's New
SYDNEY CHAMBER CHOIR
Blue Mountains Concert Society
"Time & Place", Sat 9 Nov, 7.30pm, Blue Mountains Theatre, Macquarie Rd, Springwood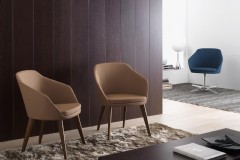 Nepean Office Furniture
Nepean Office Furniture and Supplies
See our huge range online or visit us at our showroom: 3 Robertson Place, Penrith!
Penrith Towing Service - Tilt Tray
Penrith Towing Service - Tilt Tray
Offering a wide range of transport options, for a wide range of vehicles. Contact us on 0414 869 464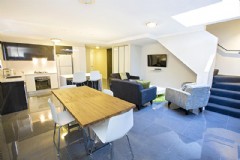 Modern Serviced Apartments in Penrith
Astina Serviced Apartments
1, 2 and 3 bedroom apartments - all the comforts of home at affordable prices.
A home away from home...
A Town House on Stafford
Situated only 1km from Penrith's main shopping area in a very quiet street...
See also: