News Stories
Major Works Commence on New Nepean Hospital Tower
Source: Stuart Ayres MP, Member for Penrith
Posted: 9 Oct 2019
Stuart Ayres MP, Member for Penrith last week joined representatives of Nepean Hospital to mark a major milestone in the Nepean Hospital redevelopment as the first concrete was poured for the new 14-storey hospital tower.
This is the first of eight sectional pours that will form the ground floor slab of the tower.
"Once complete, this new tower will include an expanded emergency department, 18 birthing suites, a neo-natal Intensive Care Unit, more than 12 operating theatres and more than 200 additional beds," said Stuart Ayres
"The new multi-story car park opened earlier this year, construction of the new childcare centre is underway and the upgraded Nepean Cancer Care Centre opened up on 16 September," added Stuart Ayres.
The upgraded Nepean Cancer Care Centre includes a new chemotherapy day ward and third radiation therapy bunker.
The NSW Government committed $576 million for Stage 1, which includes the new hospital tower, multi-storey car park, rooftop helipad and an interim expansion of services at Nepean Cancer Care Centre.
"We made a promise to upgrade Nepean Hospital to cater for our growing community and we are delivering on that promise," added Stuart Ayres.
In 2018, the Government allocated a further $450 million for Stage 2 to continue the transformation of the Nepean Hospital and community-based health services.
Construction for the new tower is scheduled for completion in 2021 and Stage 2 will commence in 2022.
Recent News
What's New
SYDNEY CHAMBER CHOIR
Blue Mountains Concert Society
"Time & Place", Sat 9 Nov, 7.30pm, Blue Mountains Theatre, Macquarie Rd, Springwood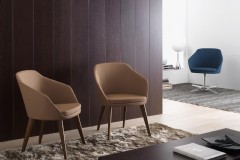 Nepean Office Furniture
Nepean Office Furniture and Supplies
See our huge range online or visit us at our showroom: 3 Robertson Place, Penrith!
Penrith Towing Service - Tilt Tray
Penrith Towing Service - Tilt Tray
Offering a wide range of transport options, for a wide range of vehicles. Contact us on 0414 869 464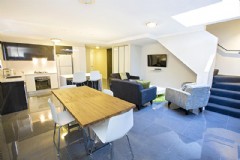 Modern Serviced Apartments in Penrith
Astina Serviced Apartments
1, 2 and 3 bedroom apartments - all the comforts of home at affordable prices.
A home away from home...
A Town House on Stafford
Situated only 1km from Penrith's main shopping area in a very quiet street...
See also: