News Stories
McIntosh Welcomes Launch of Education Week
Source: Melissa McIntosh MP, Federal Member for Lindsay
Archived 7 Oct 2019
- Posted: 8 Aug 2019
On Monday the Federal Member for Lindsay, Melissa McIntosh MP and Premier of NSW, the Hon Gladys Berejiklian MP attended St Marys North Public School for the launch of 2019 Education Week.
"Thank you to the school representatives Lucy and Chelsea for making me feel very welcome and congratulations to St Marys North Public School for showcasing their wonderful talent. Education Week is important in promoting the hard work of our local public schools, teachers and students," said Ms McIntosh.
"This week I am proud to also announce that schools in Lindsay have the opportunity to apply for new equipment, building projects and support programs through the Local Schools Community Fund. Projects could include small-scale extensions or classroom refurbishments, new computer facilities, mental health and counselling services, playground equipment, library resources, or sports facilities."
Schools will be able to apply for grants between $1,000 and $20,000. The Local Schools Community Fund is open to government, Independent and Catholic schools. Eligibility conditions apply, and proposed projects will be assessed by a committee to be appointed by the Member for Lindsay.
Applications will be through SchoolsHUB. Schools may submit one application for up to $20,000 funding for each of their campuses. Applications opened on 25 July 2019 and close on 30 September 2019 and projects must be completed by the end of 2020.
"It's important to recognise the role our schools play in the development of children and adults. This is why I am proud to also announce that I will be offering schools the opportunity to take part in the Melissa McIntosh Quiet Achiever Award to nominate one student in every local school at the end of the year. I will also be providing education packs for preschool and primary students and meeting with our local school leaders to hear from them about what's important," said Ms McIntosh.
For enquiries relating to these any of these programs, please contact the office of Melissa McIntosh MP, Federal Member for Lindsay.
This article archived 7 Oct 2019
Recent News
What's New
BACH, FAMILY & FRIENDS
Blue Mountains Concert Society
Sat 14 March, 7.30pm, Blue Mountains Theatre, Macquarie Rd, Springwood 2777
Nepean Office Furniture
Nepean Office Furniture and Supplies
See our huge range online or visit us at our showroom: 3 Robertson Place, Penrith!
Penrith Towing Service - Tilt Tray
Penrith Towing Service - Tilt Tray
Offering a wide range of transport options, for a wide range of vehicles. Contact us on 0414 869 464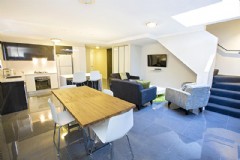 Modern Serviced Apartments in Penrith
Astina Serviced Apartments
1, 2 and 3 bedroom apartments - all the comforts of home at affordable prices.
See also: