News Stories
Melissa McIntosh Sworn In as the Federal Member for Lindsay
Source: Melissa McIntosh MP, Federal Member for Lindsay
Archived 3 Sep 2019
- Posted: 4 Jul 2019
The Federal Member for Lindsay, Melissa McIntosh MP was sworn in during an official ceremony at Australian Parliament House this week.
The Federal Member for Lindsay was joined by her husband Stuart and her three children, Byron, Coby and Summer.
"During my first official week of Parliament, I will be meeting with Ministers to discuss my election commitments and delivering projects to ease congestion, create more local jobs and strengthen our community," said Ms McIntosh.
"My office is located at 331 High Street, Penrith and I encourage anyone who requires assistance with any Federal matters to contact my office. We are open every week day from 9:00am to 4:30pm. I will also be hosting regular small business and coffee shop visits, so please feel free to contact me at any time.
"I trust that the 46th Parliament will be productive and I look forward to working hard in Parliament and doing the best for our community. This week, the Morrison Government will look to pass tax relief legislation through the Parliament and I will be supporting this as a first step in my commitment to the people of Lindsay."
This article archived 3 Sep 2019
Recent News
What's New
SYDNEY CHAMBER CHOIR
Blue Mountains Concert Society
"Time & Place", Sat 9 Nov, 7.30pm, Blue Mountains Theatre, Macquarie Rd, Springwood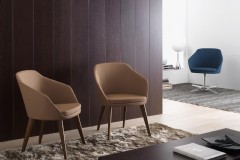 Nepean Office Furniture
Nepean Office Furniture and Supplies
See our huge range online or visit us at our showroom: 3 Robertson Place, Penrith!
Penrith Towing Service - Tilt Tray
Penrith Towing Service - Tilt Tray
Offering a wide range of transport options, for a wide range of vehicles. Contact us on 0414 869 464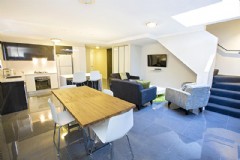 Modern Serviced Apartments in Penrith
Astina Serviced Apartments
1, 2 and 3 bedroom apartments - all the comforts of home at affordable prices.
A home away from home...
A Town House on Stafford
Situated only 1km from Penrith's main shopping area in a very quiet street...
See also: