News Stories
More Than 75,000 Veterans Accessing Online DVA Services
Source: Melissa McIntosh MP, Federal Member for Lindsay
Archived 24 Aug 2019
- Posted: 25 Jun 2019
Federal Member for Lindsay, Melissa McIntosh, has welcomed news that more than 75,000 veterans are now accessing assistance through the Department of Veterans' Affairs (DVA) online claiming platform, MyService.
"With over 1,500 DVA clients in Lindsay, it's great news that the Department is undergoing the most significant reform in history to ensure veterans and their families have faster and easier access to the services they need, when they need them," said Ms McIntosh.
The number of people using MyService continues to grow as more services become available on the platform. MyService now has more than 75,000 users managing their business with DVA online, who have submitted nearly 50,000 claims.
Moving to an online service has allowed veterans to submit claims by answering as few as 3 to 7 questions, compared to the 40 questions on some paper forms. In some cases, claims for common conditions are being approved almost instantly.
"MyService is a great example of how the Morrison Government is putting veterans and their families first with funding available through to 2021 for the program. Claims for treatment for mental health conditions are among those that are available for immediate approval," said Ms McIntosh.
"Significant improvements to the Department's telephone system and face-to-face services have also been vital to support a holistic approach in delivering services to veterans and their families.
"If any Veterans in Lindsay require assistance with a complex DVA case, please contact my office on (02) 4722 0600. I encourage Veterans in our area to sign up for a MyService account using the website" said Ms McIntosh.
This article archived 24 Aug 2019
Recent News
What's New
SYDNEY CHAMBER CHOIR
Blue Mountains Concert Society
"Time & Place", Sat 9 Nov, 7.30pm, Blue Mountains Theatre, Macquarie Rd, Springwood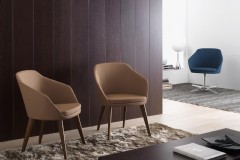 Nepean Office Furniture
Nepean Office Furniture and Supplies
See our huge range online or visit us at our showroom: 3 Robertson Place, Penrith!
Penrith Towing Service - Tilt Tray
Penrith Towing Service - Tilt Tray
Offering a wide range of transport options, for a wide range of vehicles. Contact us on 0414 869 464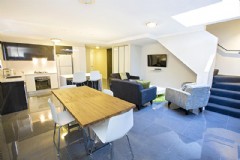 Modern Serviced Apartments in Penrith
Astina Serviced Apartments
1, 2 and 3 bedroom apartments - all the comforts of home at affordable prices.
A home away from home...
A Town House on Stafford
Situated only 1km from Penrith's main shopping area in a very quiet street...
See also: