News Stories
New Funding to Empower Penrith Women
Source: Stuart Ayres MP, Member for Penrith
Archived 23 Sep 2019
- Posted: 25 Jul 2019
Stuart Ayres MP, Member for Penrith today announced Penrith Women's Health Centre and BaptistCare Hopestreet will receive NSW Government funding to make a difference in the lives of women.
Penrith Women's Health Centre has received funding of $7,000 to deliver a swimming program that will benefit adult women from migrant and refugee backgrounds and BaptistCare Hope Street has received $20,000 towards a program that increases awareness of mental health and the supports available to women from culturally and linguistically diverse backgrounds.
The NSW Government will provide 16 organisations across NSW funding under the Investing in Women program.
"Women and girls in our community should have every opportunity to thrive," Stuart Ayres said.
"This funding will support these local projects to equip women with the skills to live their lives, their way."
Jane Gold, Manager of Penrith Women's Health Centre expressed her thanks to the NSW Government for this funding that will enhance water safety for up to 48 women.
The Penrith Women's Health Centre program will provide swimming lessons for vulnerable women and migrant women who have not had the opportunity to learn to swim.
Minister for Women Bronnie Taylor said projects funded under the program will empower women to take charge of their economic, social and health outcomes.
"The NSW Government is committed to improving the lives of women in NSW. And the Investing in Women projects address many of the challenges still facing women," Ms Taylor said.
"I am proud of our commitment to advance the role, status and contribution of women and girls in our communities and how this program is supporting this.
"Sporting programs, employment and leadership training, and financial literacy workshops are just some of the activities that will be available to women under this year's Investing in Women program."
The program offers grants of up to $50,000 per project for organisations that demonstrate practical and direct ways to engage and support women.
Projects delivered under the program will support a diverse group of women across the state, including Aboriginal women, women in regional areas, women with disabilities and women from culturally diverse backgrounds.
Further details on successful projects and the Investing in Women funding program can be found via the link below.
This article archived 23 Sep 2019
Recent News
What's New
SYDNEY CHAMBER CHOIR
Blue Mountains Concert Society
"Time & Place", Sat 9 Nov, 7.30pm, Blue Mountains Theatre, Macquarie Rd, Springwood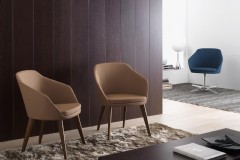 Nepean Office Furniture
Nepean Office Furniture and Supplies
See our huge range online or visit us at our showroom: 3 Robertson Place, Penrith!
Penrith Towing Service - Tilt Tray
Penrith Towing Service - Tilt Tray
Offering a wide range of transport options, for a wide range of vehicles. Contact us on 0414 869 464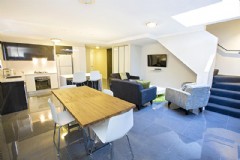 Modern Serviced Apartments in Penrith
Astina Serviced Apartments
1, 2 and 3 bedroom apartments - all the comforts of home at affordable prices.
A home away from home...
A Town House on Stafford
Situated only 1km from Penrith's main shopping area in a very quiet street...
See also: