News Stories
New Police Officers for Nepean Police Area Command
Source: Stuart Ayres MP, Member for Penrith
Archived 3 Sep 2019
- Posted: 5 Jul 2019
Stuart Ayres MP, Member for Penrith welcomes the announcement that Penrith will be one of the first areas to receive allocations through NSW Liberals & Nationals $583 million investment in extra police assigned to local stations and specialist areas to protect communities and fight crime.
11 new officers including one specialist child protection register officer will be joining the Nepean Police Area Command over the next 12 months to walk the beat and respond to emergencies in the local community
Premier Gladys Berejiklian said the NSW Government was delivering record investment to frontline services for schools and hospitals, as well as police and emergency services.
"In addition to more local police, the NSW Police Force will boost the ranks of high-visibility teams, as well as specialist crime-fighters devoted to strategic intelligence and cybercrime."
Minister for Police and Emergency Services David Elliott said NSW has some of the lowest crime rates in 20 years, and the changing nature of crime meant it was vital more police were introduced into the ranks.
"This is a major boost to ensure police have the resources they need to protect the community. These officers include specialist police to deal with aged crime prevention, and to monitor offenders on the Child Protection Register," Mr Elliott said.
"This will mean the Penrith community will be a safer place with this NSW Government investment boosting our Police Area Command," Stuart Ayres said.
"I am proud to welcome these men and women and wish them every success in their policing careers in the Penrith community."
Future allocations of positions will be determined based on resource requirements and how best to prevent, disrupt and respond to emerging crime issues.
This article archived 3 Sep 2019
Recent News
What's New
SYDNEY CHAMBER CHOIR
Blue Mountains Concert Society
"Time & Place", Sat 9 Nov, 7.30pm, Blue Mountains Theatre, Macquarie Rd, Springwood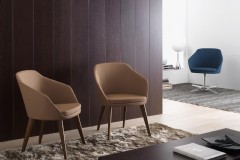 Nepean Office Furniture
Nepean Office Furniture and Supplies
See our huge range online or visit us at our showroom: 3 Robertson Place, Penrith!
Penrith Towing Service - Tilt Tray
Penrith Towing Service - Tilt Tray
Offering a wide range of transport options, for a wide range of vehicles. Contact us on 0414 869 464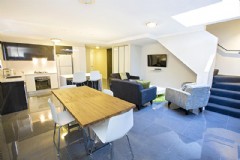 Modern Serviced Apartments in Penrith
Astina Serviced Apartments
1, 2 and 3 bedroom apartments - all the comforts of home at affordable prices.
A home away from home...
A Town House on Stafford
Situated only 1km from Penrith's main shopping area in a very quiet street...
See also: