News Stories
Penrith City Council Recognised in Local Government Women's Awards
Source: Stuart Ayres MP, Member for Penrith
Archived 21 Aug 2019
- Posted: 22 Jun 2019
Stuart Ayres MP, Member for Penrith has congratulated Penrith City Council for featuring among the winners in the 2019 Ministers' Awards for Women in Local Government.
Stuart Ayres said the awards recognise the invaluable contributions female councillors and council staff make to improve the lives of the people they represent and serve.
"Local communities around NSW are made better thanks to the many exceptionally talented women in the 128 local councils around the State," Stuart Ayres said.
"Often this work, innovation and mentorship goes largely unnoticed but these awards provide an opportunity for the community to publicly acknowledge these women and all that they do.
"I congratulate Sarah Tracy from Penrith City Council for winning the Women in Traineeships or Apprenticeships – Metropolitan Council category in the awards.
"Ms Tracy started as a trainee at Penrith City Council in 2018 and in one year and has been a positive influence in the male dominated roads department.
"She is currently part of a ground-breaking trial implementing new processes and administering a system that allows council visibility of all work in council's road reserve."
Minister for Local Government Shelley Hancock presented the awards at an official ceremony at NSW Parliament House earlier this month.
"The winners of this year's awards have broken through barriers, led and encouraged other women and tackled some of the complex issues facing communities through creativity and innovation," Mrs Hancock said.
"They are a shining light leading the way for other women by breaking down barriers through their service in traditionally male dominated roles."
Among the talented recipients of awards this year include an apprentice in heavy diesel mechanics, an engineering manager and a chief financial officer.
"We must do more to harness the talent and skills of women to inspire and encourage younger generations to consider a career in local government."
Established in 2008, the awards recognise the outstanding efforts of women at the grassroots level of government in metropolitan and regional councils.
This article archived 21 Aug 2019
Recent News
What's New
SYDNEY CHAMBER CHOIR
Blue Mountains Concert Society
"Time & Place", Sat 9 Nov, 7.30pm, Blue Mountains Theatre, Macquarie Rd, Springwood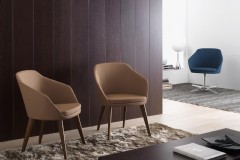 Nepean Office Furniture
Nepean Office Furniture and Supplies
See our huge range online or visit us at our showroom: 3 Robertson Place, Penrith!
Penrith Towing Service - Tilt Tray
Penrith Towing Service - Tilt Tray
Offering a wide range of transport options, for a wide range of vehicles. Contact us on 0414 869 464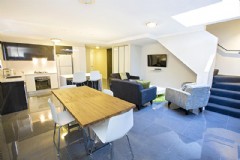 Modern Serviced Apartments in Penrith
Astina Serviced Apartments
1, 2 and 3 bedroom apartments - all the comforts of home at affordable prices.
A home away from home...
A Town House on Stafford
Situated only 1km from Penrith's main shopping area in a very quiet street...
See also: