News Stories
Spring School Holidays at Penrith Regional Gallery
Source: Penrith Regional Gallery
Posted: 21 Sep 2019
Enter a wonderful world of colour! This October spring holidays Penrith Regional Gallery will host a series of workshops for children of all ages celebrating the use of colour to coincide with the history of the Gallery and the vibrant, colourful paintings by Margo Lewers showcased in the current exhibition Gifting.
With age-appropriate classes running each day at 10am between 8 - 11 October and a special Family Worksop on the last Friday of the holidays, and costs ranging from $12 - $45, there has never been a better time to book yourself and your little one in for some art-making in the gorgeous Spring weather.
These October School Holidays will feature workshops such as; Clay Baskets, Brushless Painting, Portraiture for Teens, Colourmation and Abstract Painting, plus the opportunity to create a collage using a variety of mediums in the Family Workshop on Friday 11 October.
Penrith Regional Gallery's School Holiday Workshops are a great, relaxed opportunity to get the kids creative and socialising during the school holidays. All kids need to do is wear old clothes and bring a snack. All art materials are supplied. Adults don't pay but do stay.
Please see attached flyer for Penrith Regional Gallery's Spring October Holiday Workshops which has all the details.
Recent News
What's New
SYDNEY CHAMBER CHOIR
Blue Mountains Concert Society
"Time & Place", Sat 9 Nov, 7.30pm, Blue Mountains Theatre, Macquarie Rd, Springwood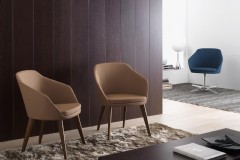 Nepean Office Furniture
Nepean Office Furniture and Supplies
See our huge range online or visit us at our showroom: 3 Robertson Place, Penrith!
Penrith Towing Service - Tilt Tray
Penrith Towing Service - Tilt Tray
Offering a wide range of transport options, for a wide range of vehicles. Contact us on 0414 869 464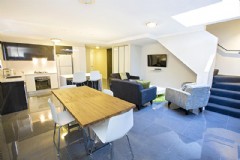 Modern Serviced Apartments in Penrith
Astina Serviced Apartments
1, 2 and 3 bedroom apartments - all the comforts of home at affordable prices.
A home away from home...
A Town House on Stafford
Situated only 1km from Penrith's main shopping area in a very quiet street...
See also: