News Stories
Supporting the Cumberland Conservation Corridor
Source: Melissa Price MP, Minister for the Environment, Melissa Mcintosh, Liberal Candidate for Lindsay
Archived 15 Jul 2019
- Posted: 15 May 2019
A re-elected Morrison Government will provide up to $400,000 to support the protection and restoration of the Cumberland Conservation Corridor in Western Sydney.
Funding through the community-based Cumberland Land Conservancy will ensure that local habitat areas are preserved through planting of native species and weed management.
The Cumberland Conservation Corridor is a vital project aimed at restoring and protecting the threatened bushland in the Cumberland Plain," Ms McIntosh said.
"The Cumberland Land Conservancy is a wonderful local volunteer organisation dedicated to protecting and restoring the natural ecological system of the Plain and I am proud the Morrison Government has recognised their efforts with this investment."
The Coalition has delivered on its previous commitment of $15 million in land purchases, tree planting and Green Army programs to help develop the Cumberland Conservation Corridor to protect native flora and fauna.
Minister for the Environment, the Hon Melissa Price MP, said the new funding will be provided through the $100 million Environment Restoration Fund announced in the 2019-20 Budget.
"The Environment Restoration Fund has three key priority areas: protecting threatened and migratory species and their habitats; improving Australia's coasts, oceans and waterways; and increasing recycling and reducing waste," Minister Price said.
"The Environment Restoration Fund builds on our $1 billion investment through the National Landcare Program and complements the Communities Environment Program.
The 2019-20 Budget includes a $3.8 billion investment in a better environment, including a $3.5 billion Climate Solutions Package.
This article archived 15 Jul 2019
Recent News
What's New
SYDNEY CHAMBER CHOIR
Blue Mountains Concert Society
"Time & Place", Sat 9 Nov, 7.30pm, Blue Mountains Theatre, Macquarie Rd, Springwood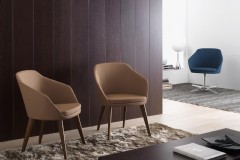 Nepean Office Furniture
Nepean Office Furniture and Supplies
See our huge range online or visit us at our showroom: 3 Robertson Place, Penrith!
Penrith Towing Service - Tilt Tray
Penrith Towing Service - Tilt Tray
Offering a wide range of transport options, for a wide range of vehicles. Contact us on 0414 869 464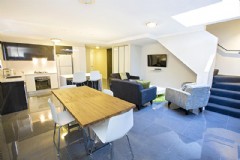 Modern Serviced Apartments in Penrith
Astina Serviced Apartments
1, 2 and 3 bedroom apartments - all the comforts of home at affordable prices.
A home away from home...
A Town House on Stafford
Situated only 1km from Penrith's main shopping area in a very quiet street...
See also: