News Stories
The Housing Question - A Social and Political Consideration of What it Means to Live
Source: Penrith Regional Gallery & The Lewers Bequest
Archived 17 Aug 2019
- Posted: 19 Jun 2019
Penrith Regional Gallery, Home of the Lewers Bequest announces its next major Winter Exhibition Suite, The Housing Question, opening 22 June and running until 25 August 2019.
The Housing Question is at the heart of what it means for people to live with security, and in safety. An extensive multi-art form exhibition comprising video, photography, sculpture and installation from artists Helen Grace, Narelle Jubelin and sound artist Sherre DeLys, the exhibition begs the question: what are one's rights to secure and affordable housing, especially when one is displaced, as hundreds of thousands of people are today?
Grace and Jubelin explore these contemporary social and political issues in a major new 27-minute collaborative video, which will be projected onto a large screen, on a loop, in the Main Gallery.
Guest-curated by Julie Ewington, The Housing Question starts with two exemplary modernist homes; Harry and Penelope Seidlers' house in Sydney's Killara (1967) and Casa Huarte (1966) in Madrid, Spain by José Antonio Corrales and Ramón Vásquez Molezún.
The focus on the two houses leads to considering modernist town planning and mass housing more generally, as well as the role of social housing and urgent issues surrounding access to shelter.
The two houses are contemporary statements in modernist architecture, built thousands of kilometres apart in two different nations and political circumstances. Yet despite their dissimilar contexts, all the architects shared globally influential aspirations to assist in the creation of more equitable and widely available housing in their home countries.
Additional works by Narelle Jubelin and Helen Grace draw on longstanding interests in their own separate domestic histories, and are interwoven throughout the various rooms at the Gallery; they comprise photographs, videos and sculptures from 1979 to 2016. Based on photographic imagery, Grace and Jubelin explore wider social narratives in the contemporary world and examine the intimate experiences of home and family.
Rich in historical imagery and intimate photo-documentation, The Housing Question connects broad social issues with the personal and emotional impact of modern and contemporary ideas about house and home, offering a sustained consideration of the complexities of housing and home, safety and security.
---
The Housing Question
Winter Exhibition Suite at Penrith Regional Gallery
Helen Grace, Narelle Jubelin and Sherre DeLys
Dates:
22 June – 25 August 2019
Venue:
Penrith Regional Gallery, Home of the Lewers Bequest, 86 River Rd, Emu Plains
This article archived 17 Aug 2019
Recent News
What's New
SYDNEY CHAMBER CHOIR
Blue Mountains Concert Society
"Time & Place", Sat 9 Nov, 7.30pm, Blue Mountains Theatre, Macquarie Rd, Springwood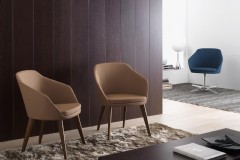 Nepean Office Furniture
Nepean Office Furniture and Supplies
See our huge range online or visit us at our showroom: 3 Robertson Place, Penrith!
Penrith Towing Service - Tilt Tray
Penrith Towing Service - Tilt Tray
Offering a wide range of transport options, for a wide range of vehicles. Contact us on 0414 869 464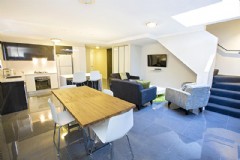 Modern Serviced Apartments in Penrith
Astina Serviced Apartments
1, 2 and 3 bedroom apartments - all the comforts of home at affordable prices.
A home away from home...
A Town House on Stafford
Situated only 1km from Penrith's main shopping area in a very quiet street...
See also: