News Stories
The Young King is Coming to a Stage Near You
Source: Joan Sutherland Performing Arts Centre
Archived 24 Sep 2019
- Posted: 26 Jul 2019
What kind of King would you be? A naïve boy raised by goatherds is discovered to be heir to the kingdom. Treasures and privileges are laid at his feet, but at what cost to others?
The achingly beautiful and tender language of Oscar Wilde joins the intimate and magical world of theatre company Slingsby in The Young King, showing at The Joan on Tuesday 13 August at 7.30pm.
Perfect for audiences aged 8 and up, this inventive take on Oscar Wilde's fairy-tale will also satisfy the whimsy of adults and grandparents alike. A beautiful tale of kindness, leadership and imagination, The Young King is an 80-minute-long immersive play that transports audiences to the medieval days of old. It is more than just a show. It is an experience, and an affecting piece of storytelling that recently enjoyed international success on a well-received tour to North America.
Journey in wonder; to a land of kings and queens, challenging choices and rich rewards.
"The attention to detail is phenomenal…. The young king is charming, majestic and utterly delightful and a beautiful jewel in the festival crown."
Gordon Forester, Limelight
CAST & CREATIVES
Andy Packer / Director
Slingsby / Producer
---
The Young King
By Oscar Wilde
Adapted for the stage by Nicki Bloom
Date:
13 August 2019
Time:
7.30pm
Venue:
Joan Sutherland Performing Arts Centre, 597 High Street Penrith
Tickets:
Adults $25 | Children $20 | Family $80
This article archived 24 Sep 2019
Recent News
What's New
SYDNEY CHAMBER CHOIR
Blue Mountains Concert Society
"Time & Place", Sat 9 Nov, 7.30pm, Blue Mountains Theatre, Macquarie Rd, Springwood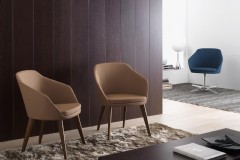 Nepean Office Furniture
Nepean Office Furniture and Supplies
See our huge range online or visit us at our showroom: 3 Robertson Place, Penrith!
Penrith Towing Service - Tilt Tray
Penrith Towing Service - Tilt Tray
Offering a wide range of transport options, for a wide range of vehicles. Contact us on 0414 869 464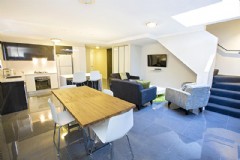 Modern Serviced Apartments in Penrith
Astina Serviced Apartments
1, 2 and 3 bedroom apartments - all the comforts of home at affordable prices.
A home away from home...
A Town House on Stafford
Situated only 1km from Penrith's main shopping area in a very quiet street...
See also: